Commercial Gate Opener & Parking Lot Gate Repair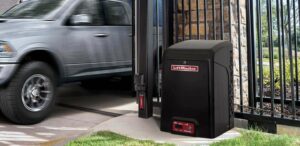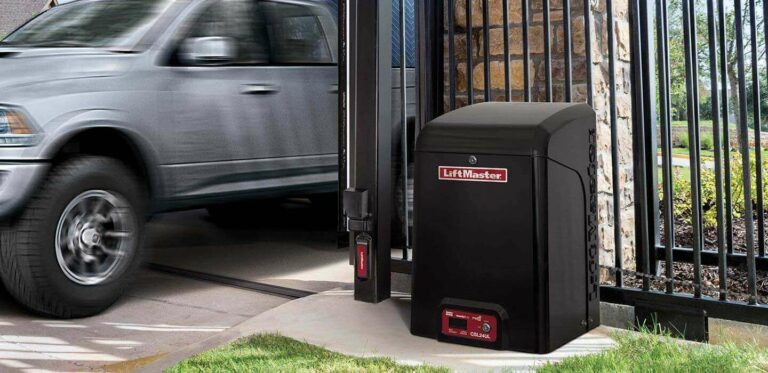 Parking lots across St Louis use automatic gate systems and access control systems to increase security and protect valuables that may be stored on site. When these lift or slide gates break down it can bring a jarring halt to your business and it can cost you money. That's why our team at Bourgeois Door Company offers professional security gate, lift gate, and automatic gate opener repair services to businesses large and small across the St Louis area.
We know how important it is for your business to operate smoothly and efficiently and our technicians work hard to ensure that any repairs are made quickly so you can get back to work. Having a broken gate is also a potential security issue. Gates that are stuck open and refuse to close can leave the cars in your parking lot open to theft and other damages. Get a free estimate on automatic gate and security gate repair by contacting our experts online. In addition to this we offer residential gate opener installation and repair for homeowners in the St Louis area with a broken sliding or swing gate system.
Signs That Your Automatic Gate Needs Repair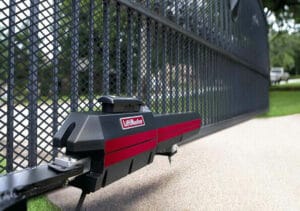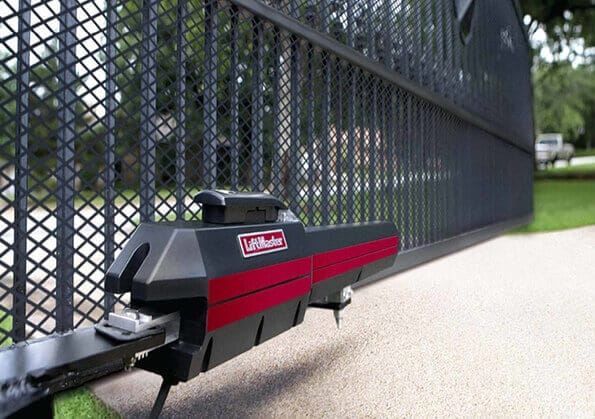 It wont open! … or Close these are the two most obvious signs that your automatic gate needs to be repaired. However, there are a number of other signs that you can look for that may point to you needing repairs. Repairing small issues with your automatic gate can help prevent total failure in the future. Take a look below to see if you notice any of the following issues.
1. Shuddering While Moving
If your automatic gate is shuddering and jumpy when moving then there may be an issue with the opening mechanism. On slide gates, the rollers or gear may be misaligned. On other types of gates shuddering can cause inconsistent operation and may need to be fixed immediatly
2. Slower Than Normal Operation
If your gate is opening or closing slower than normal then there may be a number of issues. From pressure issues to power issues our technicians can help you find the exact source of the problem.
3. Uncommon Noises
Automatic gate openers should be relatively silent during operation. If you notice any scratching, squealing, or other odd noises when using your gate, contact our experts. We can help you repair your parking lot gate or automatic gate quickly.
Ensuring The Safety Of Your Property
Our team at Bourgeois Door Company is committed to helping you keep your property safe from intruders and unwanted visitors. If you are in the market for a new automatic gate for your commercial or residential property we can help. Your safety is our #1 priority, that's why we offer emergency repair services for gate openers, garage doors, and entry doors. Ask our experts for more information about our emergency services.
Contact Our Team For Profressional Gate Opener Repair
Whether you are building a new home or are looking to update the security and style of your existing home we can help. Contact our experts today to get a free estimate on automatic gate opener repair by calling 314-819-9160 or by filling out our online contact form.