Residential Garage Door Repair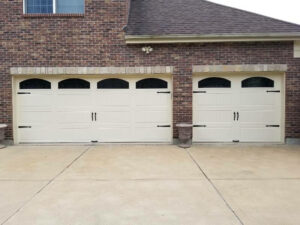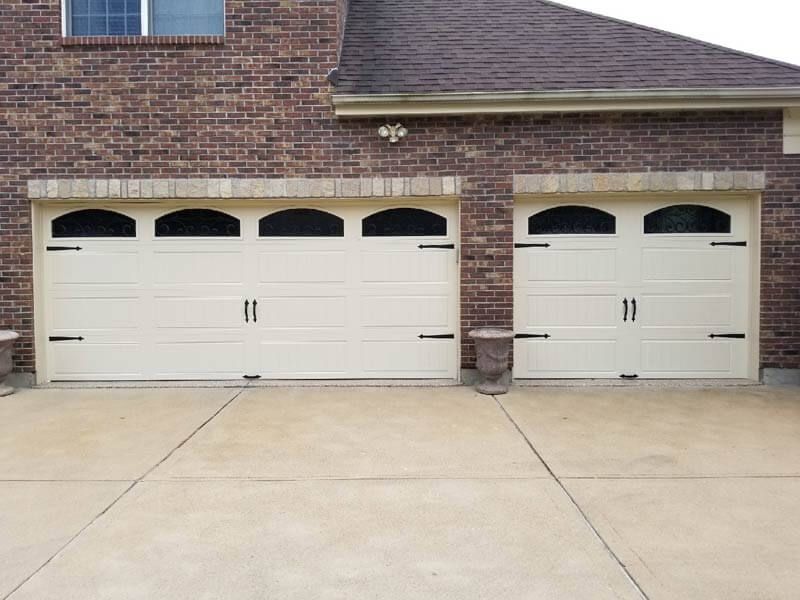 Most of our business is helping homeowners in St Louis who are stuck in or out of their garage and need immediate garage repair services. Almost every day we receive a phone call early in the morning from someone who is leaving for work when they realize their garage door will not open. In most cases, these are simple repairs and can be completed quickly. However, in extreme cases we may recommend you install a new garage door. This happens very rarely as almost every piece of your garage door can be repaired.
They try to pull the manual release, but the door still will not budge. Fortunately, we're always ready to come to their rescue. We're up early 7 days a week, and ready to help. When we can help our customers in a pinch, and give them a super fair price, it makes us feel good about what we do.
We install and repair garage doors of all makes, models, and sizes. Our St Louis garage door installation and repair service includes commercial and residential garage doors and openers, as well as security and parking gates. When it's time for garage door repair, you can trust our experts
Contact Us For Emergency Garage Door Repairs
How To Tell When You Need Garage Door Repair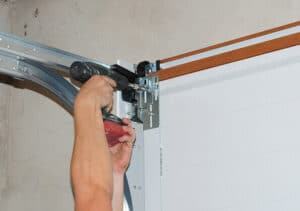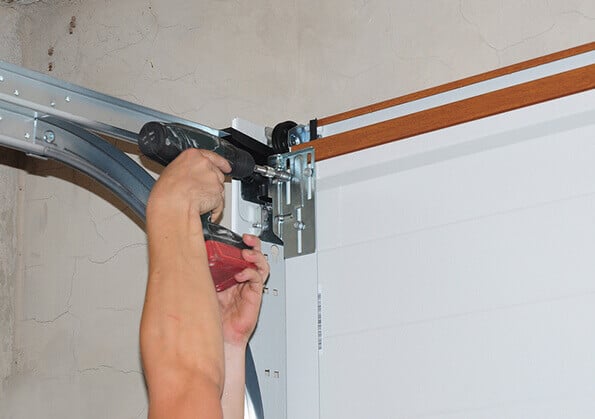 It Wont Open!! This is the most obvious sign that you may need to have your garage door repaired. However, there are a number of other issues that can occur with your garage door that may mean its time for a repair. Take a look below to see if you notice any of these on your door.
1. Excessive Vibration or Shakiness
If you notice a needless amount of shuddering and shaking, it is a sign of many problems that could develop into something worse. It could be a loose screw, rollers coming off the tracks, loose hinges or many other parts.
2. Makes Some Funky Noises
There are many reasons that cause the noise. Rusty hinges or railings, uneven tension, and faulty opening mechanisms. If your garage door is screeching, and nothing has scared it – it is a sure sign that it needs some attention.
3. You Notice Worn out or Broken Sections
Take a look and see if the rollers are cracked, worn down or chipped. It is imperative to the safety and longevity of your garage door to have the rollers working as smoothly as possible.
4. Sagging and Uneven Garage Door
Like many things in our lives, even garage doors tend to sag with age. A saggy garage door can welcome pests to enter, allow extreme weather inside, and affect the security of your home. Over time, sagging causes the door to lose its balance. This puts a ton of pressure and tension in areas that can become potentially dangerous.
St Louis Garage Door Repair
Our technicians provide superior service and can handle any garage door installation or repair St Louis has to offer. Your satisfaction is our highest priority. We can beat any estimate and are happy to compete for your business. Whether it is an issue with a garage door opener, garage door springs, common garage door problems, rolling steel gates, or any other automated entry system, find out why we are consistently considered the top garage door repair St Louis chooses for repair and garage door installation. Contact our experts today by calling 314-819-9160 or by filling out our online contact form.