Commercial Door and Service Door Installation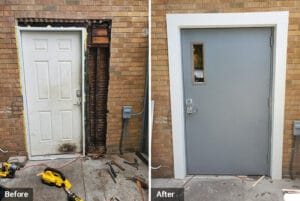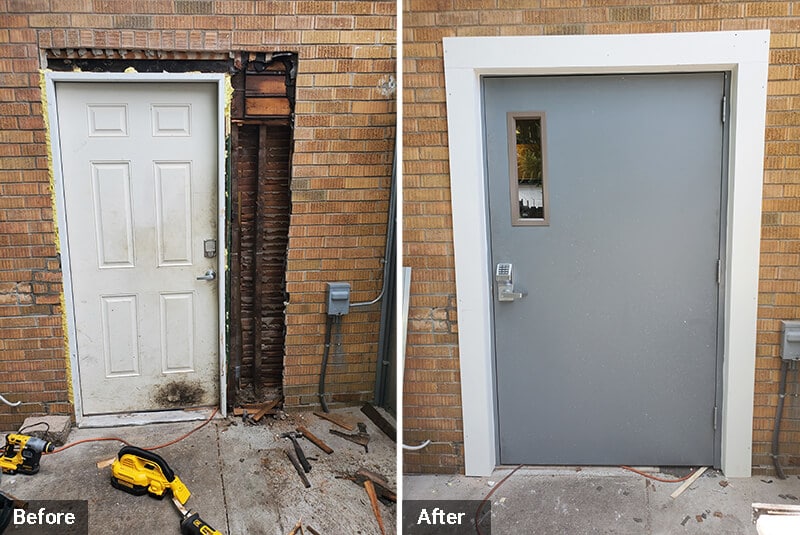 Our team at Bourgeois Door Company has over 35 years of experience helping business owners across the St Louis area with commercial door installation. We carry a wide variety of commercial doors, fire doors, and service doors to help you better equip your commercial space for any situation.
Whether you are a small business owner, school, hospital, hotel, or any other commercial space our team has the knowledge to help you make the right choice. Choosing the right entry door for your space can come down to several factors. Safety, ease of use, and security should all be considered when choosing to install a new entry door.
Secure Entry Doors & Fire Breaks
The security of your staff, students, or customers is our #1 consideration when helping you choose the right entry door. Our doors are impact rated and tested for security. In addition to this, we also carry a number of door models that can be installed as firebreaks to help control the spread of fire should one occur. Our experts can walk you through all of our different entry door options for commercial spaces during your free estimate appointment.
Custom Commercial Doors For Every Purpose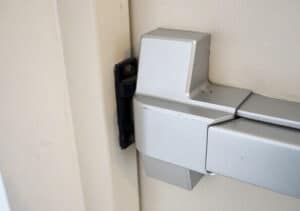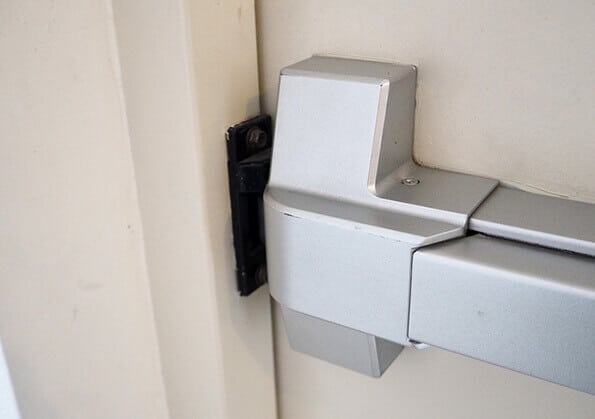 Whether you are looking to install a new storefront or you want a custom designed door for your space we have the answer. Having a custom made entryway, storefront, or custom door can not only add to the style of your building, but it can also help you improve energy efficiency and security. Ask your technician about custom commercial doors when you set up your free estimate.
Contact Our Team For Commercial Entry Door Installation
Whether you are replacing a broken door or are looking to update the security and style of your existing door we can help. Contact our experts today to get a free estimate on commercial door installation by calling 314-819-9160 or by filling out our online contact form.