Professional Garage Door, Entry Door, and Commercial Garage Door Repair And Installation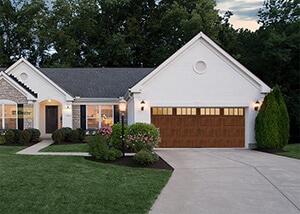 Bourgeois Door Company is a family-owned business. What sets us apart from our competition is our attention to detail. Our process is simple: provide the highest level of customer service, and top quality parts from industry leaders, at prices our competitors cannot beat. This combination has allowed us to proudly provide St Louis home and business owners with garage door and entry door installation and repair services for 40 years.
Whether you are in need of garage door repair or you want to install a new entry door on your commercial building we can help. We are stocked with products by Cloplay and Liftmaster which are industry leaders in garage door, entry door, and gate opener technology. This allows us to provide our customers with the latest designs and openers for their doors.
Helping Home and Business Owners For 40 Years
Our team at Bourgeois Door Company has been serving home and business owners in St. Louis for 40 years. We specialize in providing garage door repair, commercial garage door installation, and entry door installation services. For 40 years homeowners have trusted our experts to get them out of a jam when their doors are stuck.
Residential And Commercial Garage Door Repair and Installation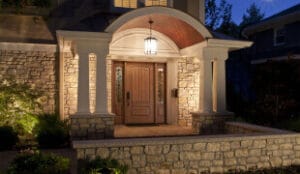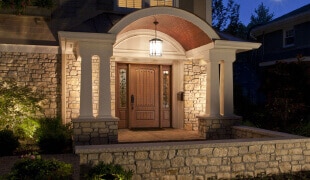 We install and repair garage doors of all makes, models, and sizes. Commercial and residential sectional and rolling steel garage doors and openers, as well as security and parking gates. Our team can help you choose the right material for the garage doors for your home or business. Aesthetics is clearly an important component. It's important for any of these areas to look as attractive as possible. The right garage door can help you achieve this goal.
When it comes to your business, appearances are everything. It's important for your clients to feel at home when they visit. In fact, one of the first things people may notice about your company is how it looks on the outside.
Other services we can provide is to make any repairs to your garage doors. These may be necessary after many years of use and exposure to the elements. We have the tools and expertise to do any job.
Entry Door Installation in St. Louis, MO
Worked within our budget and time-frame. The door is beautiful and adds so much to our curb appeal. Great to work with – will use again when I put in my french doors!
Sophie B - St. Louis, MO 63123
Garage Door Installation in St. Louis, MO
Wonderful to work with. Everyone was very professional and courteous. They were very quiet my newborn slept right through them working every day. Very had a very unique situation and Mr. Bourgeois designed a custom… Read more "Garage Door Installation in St. Louis, MO"
Katie H - St. Louis, MO 63123
Garage Door Service in St. Louis, MO
Brandon the service technician was super. He was always on time like clockwork. You talk about attention to detail! It was quite apparent to me that Brandon was genuinely interested in doing the best possible… Read more "Garage Door Service in St. Louis, MO"
Ron F - St. Louis, MO 63116
Serving the Greater St Louis Metropolitain Area For Over 36 Years
Our family has been serving the greater St Louis area including St. Louis City, St Louis County, St Charles County, and St Clair County, IL for over 36 years. If you live in or near any of these locations, we can help. We offer the highest quality service coupled with the latest technology. You can always count on us when you need any garage door or entry door installation or repair. Take a look at our full service area to see if we can help you today.