Commercial Garage Door Repair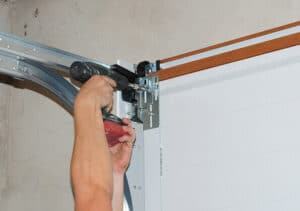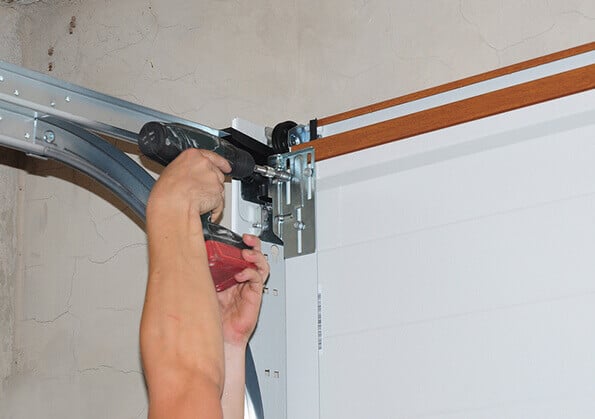 Our experts have been helping St Louis business owners repair their broken down or broken commercial garage doors for over 35 years. We value our client's businesses and recognize that nothing is more important than the safety and reliability of the equipment they use every day. That's why we provide expert repair services for commercial garage doors, counter shutters, rolling steel doors, and other specialty commercial doors.
Our team carries a large selection of replacement parts, motors, commercial door operators and a variety of other repair products on hand. This means we can provide you with repair services quickly and right when you need it. We service section and rolling steel doors, service doors, and fire doors. In addition to this, we can also service commercial entry doors and storefronts.
How To Tell When Your Commercial Door Or Gate Needs Repair
Commercial garage doors and security gates receive a lot of use and wear over their lifespan. This means they can break and become damaged at any point in time. To prevent this you can have small repairs done when you notice early signs of damage. Our experts have put together a list of the top 3 signs you can look for.
1. Excessive Vibration
If you notice a large amount of shuddering and vibration while your commercial garage door is in operation, this is a sign that there could be problems that can lead to something worse. It could be a loose screw, rollers coming off the tracks, or a variety of other issues.
2. Sagging & Uneven Door
Even commercial garage doors tend to sag with age. A saggy garage door can welcome pests to enter, allow extreme weather inside, and affect the security of your business. Over time, sagging causes the door to lose its balance. This puts a ton of pressure and tension in areas that can become potentially dangerous.
3. You Notice Worn out or Broken Sections
Take a look and see if the rollers are cracked, worn down or chipped. It is imperative to the safety and longevity of your garage door to have the rollers working as smoothly as possible.
Commercial Garage Door Repair In St Louis
Our team at Bourgeois Door Company installs and repairs commercial garage doors and commercial entry doors of all makes, models, and sizes. Our St Louis garage door installation and repair service includes commercial garage doors, service doors, fire doors, and other specialty commercial doors. When its time to fix your commercial garage door you can trust our experts.
Our team provides superior service and can handle any commercial garage door repair St Louis has to offer. Your safety and satisfaction is our highest priority. Whether its an issue with a garage door motor, springs, rollers, or any other issue we can help. Contact our experts today to get a free estimate on commercial garage door repair by calling 314-819-9160 or by filling out our online contact form.